This past Tuesday, the powers that be decided it was going to be my day.
I had been planning since February of this year to go to Disney World in mid-October with two of my best friends (who are sisters). Unfortunately, for financial reasons I was unable to go, and it was quite disappointing.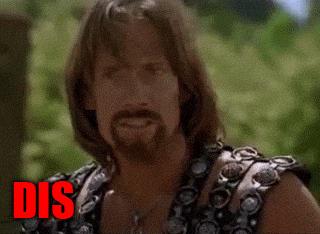 However, on this fateful Tuesday, I saw on Facebook that their mother was actually in my neck of the woods (they all live in South Carolina now, so this was quite unexpected). I commented as much and a few hours later, I was driving into Seattle to meet up with her and one of her friends that I had never met before.
While it was a little odd to spend time with my friends' mother without them there, I have gone on family vacations with them before and she's known me since I was 5 years old, so it really wasn't awkward. It was just unprecedented.
As I was making plans with them, I found out that my friends' mother had flown to Washington to help take care of her friend. I didn't think much of this because she's a nurse. I figured it was a former patient and probably an older person that she had connected with since she was referring to her friend as an invalid. We were originally planning to go to the aquarium, so I figured we would be pushing the friend around in a wheelchair.
This, however, was not at all an accurate assessment of the situation. When I arrived at the friend's house, I found out that the "invalid" actually just had a broken ankle and was getting around on a knee scooter. She was not an old person or a former patient, but had actually known my friends' mom since they were teenagers. They met in "The Way" and neither one of them realized when they joined that it was a cult. I really can't imagine a more cult-y name than "The Way," but it matters not.
We ended up going to Pike's Market rather than the aquarium, and the knee scooter did not at all impede our progress. In fact, she zipped around on that thing with ease and left us in the dust.
Here are a few pictures from our adventure.
Our first stop was actually the original Starbucks, but it was a bit of a letdown. I've been to Starbucks three times now and really just don't like their coffee. Plus, the place was, of course, a madhouse. It was tiny but there were at least 30 people packed in there with very little sense of order. There are no tables or anywhere to sit (which makes sense since it is right by the outdoor market so most people are on the go), but it makes for an unpleasant atmosphere. Everyone is cramped and impatient (and staring at their phones).
We got king crab from the place in the last picture. They normally throw the things customers purchase, so the fish "fly." I don't think it's normal for them to throw crab, but they threw it for us upon request. It's fun to watch.
I had never had king crab before but was told I looked like a pirate while eating it.